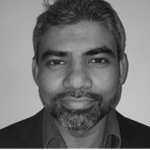 Mr Mobinulla Syed
Plastic Surgeon / Head of Clinical
Consultant Plastic and Reconstructive Surgeon, Mr Mobinulla Syed MBBS, MSc, PhD, FRCS (Plast) is a Plastic surgery consultant at the Guys and St Thomas' Hospitals NHS trust in central London and runs a busy practice with a specialist interest in children and Adolescents reconstruction.
Mr Syed has been working in the plastic surgical speciality since 2005. He was selected for specialist plastic surgical training on the renowned Pan Thames (London) rotation following a national selection. He has since trained at many internationally renowned centres including St Andrews Centre for plastic surgery, Royal London Hospital, Royal Marsden Hospital, St Thomas's Hospital and Leeds General infirmary.
He has undertaken specialist fellowships in Breast, microsurgical, limb and burn reconstructions at centres of international repute both in UK and USA and also worked with leading surgeons in the field. After completing the training Mr Syed started practicing as a consultant with specialist interest in Breast reconstruction at prestigious Leeds general Infirmary. He subsequently took a substantive consultant job in St Thomas' Hospital since August 2016.
He has strong Academic background and undertaken PhD and research during his training from the University of Westminster and Centre for Cutaneous research, Queen Mary, University of London. He has published extensively in peer reviewed journals and co-authored book chapters in the field. He is involved in training plastic surgeons and is involved in running dissection courses. He is also involved in training other surgeons around the world as is involved with meet-international .org (medical education exchange teams).
Dr Manav Bawa MD, PGDip(ESSQ), MRCS, M Ed & DIC, MRCGP
Cosmetic Doctor, General Practitioner & Injectables Trainer
Dr Manav Bawa is an advanced cosmetic doctor, practising within numerous clinics across London and Essex, including Harley Street.
He has a background of 5 years in surgery, including Plastics and Orthopaedics, as well as successfully obtaining membership to the Royal College of Surgeons, and completing a Diploma in Surgical Sciences with the University of Edinburgh. He is also a member of the Royal College of General Practitioners, and works as a GP part time.
His passion for training others led him to complete a Masters in Surgical Education at the world renowned Imperial College London, and further led to a role as an injectables trainer for MATA, as well as training GP's in Minor Surgery and Joint Injections on behalf of MATA for the Royal College of General Practitioners.
Dr Avika Lakhani
Having been a trainer for MATA since 2016, Avika Lakhani is a highly qualified and experienced dentist after graduating from the University of Birmingham, as well as a facial aesthetics practitioner specialising in Non-Surgical face lifts, Lip/Chin/Jaw/Cheek Augmentation and Botox.   Avika has had extensive training and has been providing facial aesthetics treatments since 2011, having attended many specialist courses across the world.
Elizabeth Raymond Brown, PhD
Elizabeth Raymond Brown, PhD., is a qualified teacher with Health & Safety Qualifications and is an RPA 2000 Accredited Laser Protection Adviser (LPA) and provides safety support services for a range of clinics.
Elizabeth Raymond Brown, PhD., is a qualified teacher with Health & Safety Qualifications and is an RPA 2000 Accredited Laser Protection Adviser (LPA) and provides safety support services for a range of clinics.
Elizabeth has been designing and delivering laser/light safety courses and qualifications for over twenty years for colleges, universities and the private and public healthcare sectors. In 1999, as Head of Lasers at Loughborough College, she developed the first internationally recognised qualifications in medical and aesthetic laser/ILS therapies and laser safety management (BTECs). Elizabeth authored the HABIA booklet 'Safe Use of Laser/IPL Equipment' and has published a number of journal papers on laser safety and related articles. She is a regular speaker at conferences and workshops and regularly delivers laser/light 'Core of Knowledge' training to clinics large and small.
In conjunction with the new Medical Aesthetic Training Academy (MATA), Elizabeth has recently written new customised qualifications in laser and light based therapies and cosmetic injectables, to meet the recommendations of the HEE training framework. She is also Academic Lead for the MSc. in non-surgical cosmetic interventions (NSCI), at UCLan, Preston.
Dr Thikra Al-Wattar MBChB, FRCP (UK)
 Cosmetic Doctor, Consultant & Injectables Trainer
As a  Royal College of Physicians Educator and Consultant Physician and Cosmetic Practitioner, Dr Al-Wattar has been a senior consultant Physician with the NHS for 15 years and has been working in cosmetic (Aesthetic) Medicine for more than 10 years. She is trained in a wide range of skin rejuvenation treatments, in particular clinical injectables (toxins and dermal fillers).
Dr. Joseph Novoa Libermann MD
Cosmetic Doctor, A&E Doctor & Injectables Trainer
(Dr. Novoa for short) has been practicing medicine for 10 years since obtaining his medical degree from U.P.A.E.P in Mexico. He worked within Lancashire NHS as a GMC fully registered doctor and trained in General Practice.  Dr. Novoa completed his training in Non-Surgical Facial Rejuvenation and Aesthetic Medical Procedures under renowned plastic surgeon, Dr. Brad Herman in Miami Florida and has been working alongside Renowned Aesthetic MSC and GP Dr. Miguel Montero in Discover Laser clinic in Burnley.
He is a member of the Primary Care Dermatology Society and Dermoscopy trained.
He has worked in different parts of the world such as Mexico, USA and also aboard Celebrity Cruise Ships, such as Infinity and Equinox. He brings to Discover Laser over 7 years' experience in the art of aesthetic non-surgical treatments.  His philosophy to always provide natural looking results is what make his patients so pleased with his treatments.
Dr. Novoa, is a doctor at Whiston Hospital A&E where he continues to keep his clinical skills up to speed.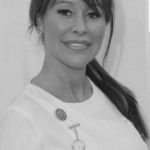 Sarahlouise Archondopoulos RGN 
Advanced Aesthetic Nurse and Injectables Trainer
Sarahlouise has 17 years' of full time experience in advanced aesthetics and clinical mentorship.  She successfully managed her own clinic in Liverpool for 15 years, which won best clinic in North West for 4 years running . She has successfully managed aesthetics and post-operative clinics  for Nu cosmetic group cosmetic surgery company across the country and she has built up a loyal client base – Leeds, Sheffield,  Nottingham, London, Manchester and Liverpool.
Yousrah Ahmed
Injectables Practitioner and Injectables Trainer
Yousrah qualified from the University of Manchester with a BDS in Dentistry. Previous to this she attained a BSc in Oral Health Sciences and has been working in the dental field for 13 years. She has a keen interest in facial aesthetics and has been in the aesthetic industry for 5 years. She carries out both NHS and private cosmetic dentistry and is based in Cheshire. The treatments she offers include advanced facial aesthetics and hyperhidrosis treatment as well as medical grade skin peels and tailored facials. She is also currently an aesthetics trainer for MATA.