MATA Masterclasses
MATA are thrilled to announce our exciting new Masterclasses for those of you who wish to take your medical aesthetics training to the next level!
Learn advanced facial contouring from the best trainers in the industry, as they share their expert knowledge on facial anatomy, cannula techniques and treating complex areas such as tear troughs, jaw and chin or non-surgical rhinoplasty training.  You will be undertaking hands-on practical training under the guidance of the top practitioners, as well as building on your facial assessment.
These one day courses will be small groups only for maximum individual attention, and we recommend that you have mastered the basics of Botox and dermal fillers prior to attendance.  Treatments undertaken and observed during these courses can count towards your Level 7 qualification.
The masterclasses will concentrate on:
Lower Face: Chin, Jaw,  Mid Face: Nose, Cheeks Upper Face: Tear Troughs, Temples
MATA Masterclass Expert Panel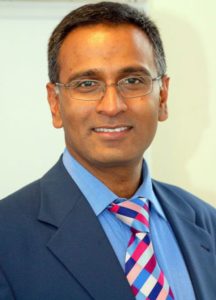 Dalvi Humzah
Consultant Plastic Reconstructive & Aesthetic Surgeon
BSc(Hons), MBBS(Hons), AKC, FRCS(Glas), FRCS(Eng), FRCS(Plast), MBA
Mr Dalvi Humzah is a Consultant Plastic Reconstructive & Aesthetic Surgeon as well as an award-winning tutor with a national and international presence in the field of Aesthetics. With a wealth of experience in non-surgical complications, Dalvi is an internationally acclaimed expert facial anatomist and a recognised national and international tutor having taught at the Royal College of Surgeons of England and he is an examiner for the Intercollegiate MRCS for the Royal College of Surgeons of Glasgow.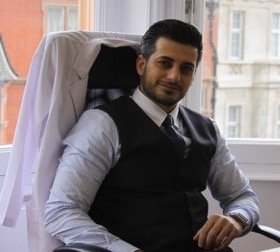 Deniz Kanliada MD
ENT Specialist
Dr. Kanliada is an ENT specialist and surgeon who specialises in Rhinoplasty (nose job) and all other ENT surgeries.  He has a special interest in non-invasive enhancement procedures such as Botox and fillers.  Dr. Kanliada completed his surgery training in Istanbul- Turkey in 2012 and got his GMC registration in UK in 2013.  He also has designed his own suture technique which was published in an international aesthetic journal and also runs a surgical Rhinoplasty course on cadavers in St George's every 6 months.  We are thrilled that Dr. Kanliada will be teaching his knowledge, skills and sharing his experiences with us from 2018.
Non-surgical Rhinoplasty Training
One of the fastest growing treatments today, learn the relevant anatomy of the nose and how to correct small irregularities and asymmetries, and creating a bridge.
Next session:
SATURDAY 19 JANUARY 2019 –  10AM-5PM –  JUST £950 PLUS VAT

Dr. Jose Miguel Montero
Aesthetic Doctor
LMS, MSc, PGCCM, MBCAM
Highly experienced in aesthetic medicine, laser technology and skin health, Miguel is the owner of award-winning Discover Laser clinic in the North of England.  He is also a regarded trainer and is on the lecture team at UCLAN teaching doctors and dentists on various aspects of aesthetic medicine.  He works closely with and presents for Lumenis, a world renown laser company; is Medical Advisor for Energist Medical's NeoGen Skin Regeneration treatment, the first UK trainer for Happy Lift and a speaker at aesthetic medicine conferences worldwide and contributes to industry publications.